FROM THE IMAGINATIONS OF OUR 3 GRANDDAUGHTERS BY THE LABOR OF OUR TALENTS WELCOME TO OUR DOMAIN OF FANTASTIC ART
ALOHA EVERYONE, WELCOME TO FUNDRAISERS!!!!
My
wife and I donate our art to fundraisers. We have tremendous variety of medias. Our art is made from eco-friendly materials. When we donate our art, all that we request is a nice letter of thanks.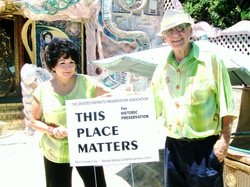 'THE HISTORY OF 713 AMAPOLA AVENUE'
The history of our home (a man's home is his castle). As for me and my wife Dora the best history about our home begins with our first granddaughter Alyssa. Dora and I are artists who after mastering a straight line, we realized the art ahead of us was to be an endless future of straight line art. Perhaps, like the birth of impressionism Dora and I in today's page of art we became vigilant to an endless frontier of imagination through our granddaughters Alyssa, Skylar, and Mikayla. The process is simple, but has its challenges -- the granddaughters being very impressed by Dora and my ability to create art; they are sparkled with exciting demands, prolifically flowing from their childlike imaginations. Art is the key of opening their resourceful imagination spurred by today's popular
characters such as: The Wizard of Oz, The Gingerbread Man, Mary Poppins,
particularly, Harry Potter, and etc.
---